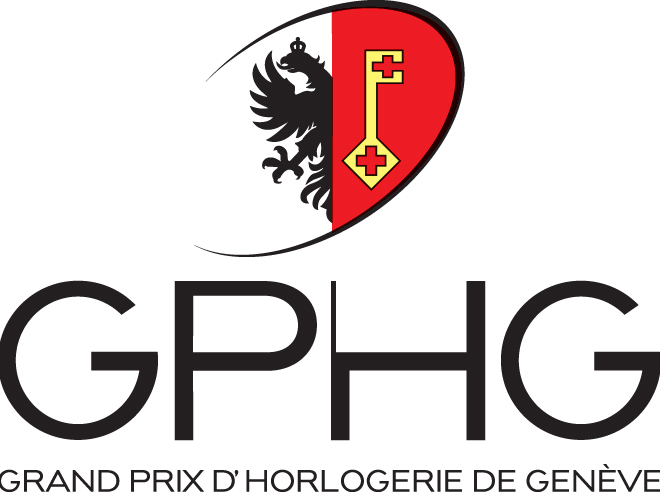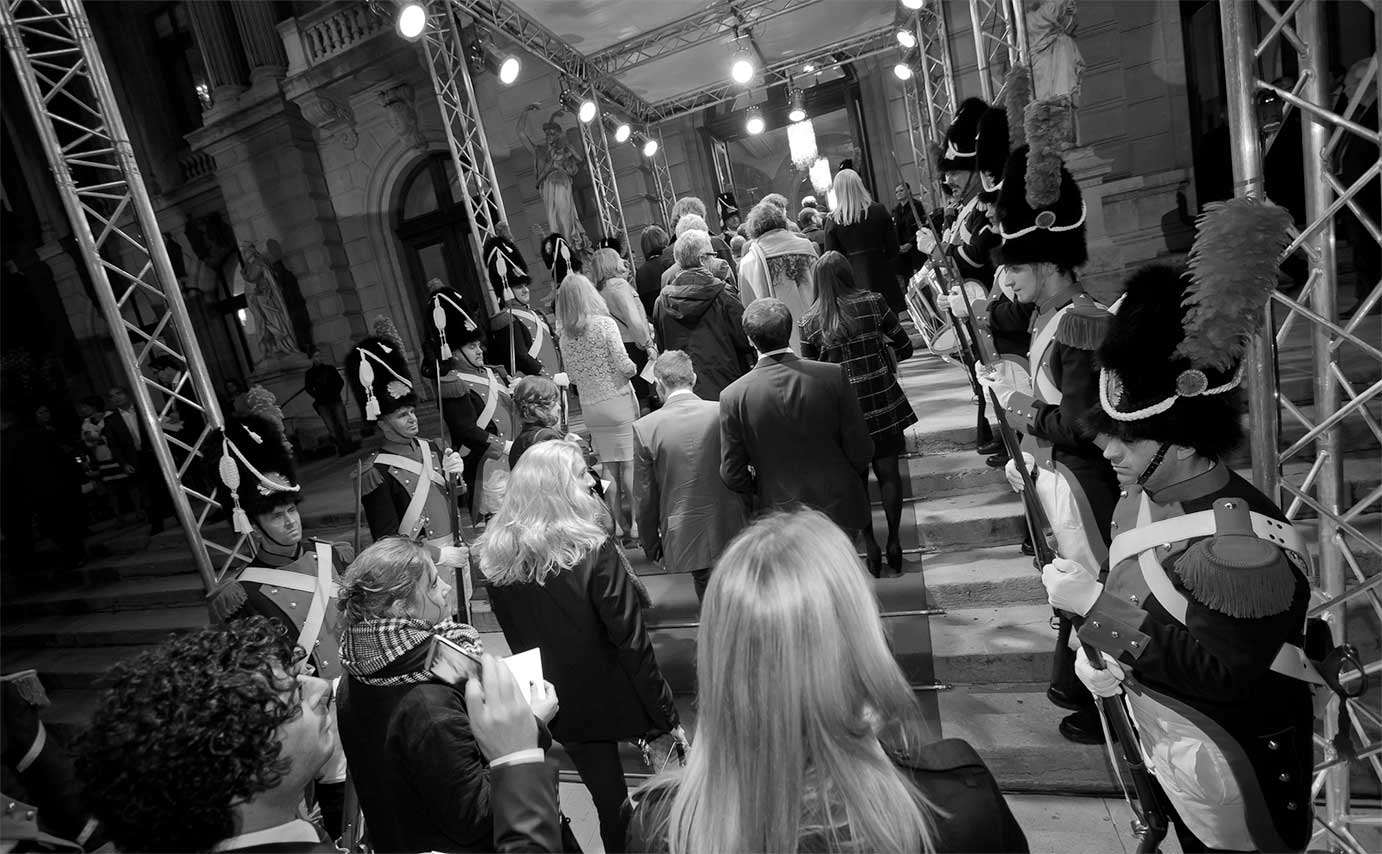 Jumping Hours Rising Sun Edition
Material
Platinium

Bracelet strap
Beige hand-stitched suede strap
Dial finish
18ct pink gold (5N) hand guilloché
Movement
Manual-winding mechanical
Power reserve: 70 h, 21600 variations / hours

Functions
Hours, Minutes, Jumping hours

Reference
Rising Sun Edition (634RS)
Collection
Art & Culture/50 pieces limited edition / 50-pieces limited series
Price incl. VAT
48'800 CHF
Description
ANDERSEN Genève
Jumping Hours - Rising Sun Edition 
Pt950 Case & 18ct Pink gold  (5N) hand guilloche "losanges magiques" dial
Limited Edition of 50 timepieces
Pink gold and platinum combine to glorious effect in the new edition of ANDERSEN Genève 's exceptional Jumping Hours watch, unveiled on 13th June 2023 at the Tokyo residence of Switzerland's Ambassador to Japan; Japan – the Rising Sun country.
Limited to 50 pieces, the Jumping Hours – Rising Sun Edition is a work of true horological artistry, which hails the enduring bond between Japan's pioneering watch community and ANDERSEN Genève.
 In the 1980s, as Svend Andersen achieved growing renown as a leading independent watchmaker, Japan's discerning collectors and connoisseurs were quick to recognise the skill, artistry and inventiveness of his work. A close relationship was formed between ANDERSEN Genève  and the watch community in Japan, a country where craftsmanship, detail and beauty carry such value, and where traditional watchmaking skills are held in such high regard. Engine turning techniques (guilloché), mirror polishing, champfering hand engraving can only be achieved with the best craftsmen in their respective fields.
Many important ANDERSEN Genève  timepieces have since been made for Japanese collectors. These include several stunning unique pieces with perpetual calendars or minute repeater, and the famous "Voyage" world-timer, a 50-piece limited edition made in 2005 in collaboration with Mr Yoshi Isogai of the celebrated retailer Shellman. Few are ever resold.
Mr. Isogai was the owner of Boutique "Shellman" in Ginza. He introduced and distributed independent watchmakers like Philippe Dufour, Svend Andersen, Beat Haldimann just to name the one's belonging to AHCI (Académie des Créateurs Indépendants). Thanks to his passion for details and watchmaking, some of the most beautiful ANDERSEN Genève timepieces are on the wrists of collectors in Japan.
In 2023, ANDERSEN Genève  has once more created a 50-piece limited edition designed to delight its Japanese clientele. The Jumping Hours – Rising Sun Edition was launched on June 13 in Tokyo at the Swiss ambassador's residence, to an audience of many of the country's most esteemed watch collectors and aficionados.
Jumping Hours:                   an ANDERSEN Genève signature
The new watch is ANDERSEN Genève 's latest interpretation of the Jumping Hours complication, in which the hour is displayed through a window in the dial – 'jumping' from one hour to the next on the hour – while minutes are indicated by a hand. A complication loved both for its minimalist elegance and for the emphasis it brings to the dial itself, the Jumping Hours holds particular significance for ANDERSEN Genève.
In 1995 Svend Andersen was first commissioned to create a watch with such a display, combining it with a minute repeater. It subsequently became requested in a number of "pièce unique" commissions, and famously gave rise to one of the most recognisable ANDERSEN Genève  inventions, the "Jour & Nuit". This ingenious design, which used the Jumping Hours module to carry a double-ended 'jumping' 24-hour hand, led to a series of watches made for Cartier in 1998 (Pasha Collection), as well as well-known editions for ANDERSEN Genève.
In recent years, ANDERSEN Genève  has taken the Jumping Hours complication to new levels of artistry and beauty, as a platform for watches that emphasise traditional craft above all else:  excellence in mastering this high end complication thanks to skilled watchmakers linked to aesthetical details made by hand.
Horological art:               Jumping Hours – Rising Sun Edition
ANDERSEN Genève  once again presents an exceptionally refined interpretation of the classic Jumping Hours complication, in a version that pairs a hand-finished platinum case with a dial of 18ct pink gold: a subtle and exceptionally beautiful combination.
The hour is indicated through a window at 12 o'clock, while the minutes tick by discretely on a sub-dial at 6 o'clock, indicated by a white gold hand. This points to a railway-style chapter ring printed in dark blue, as is the ANDERSEN Genève  logo above the hour window.
The rest of the dial forms a canvas for a virtuoso display of traditional guilloché engraving, etched directly into the pink gold surface. The dial is dominated by a mesmerising "losanges magiques" pattern, while a "clous" pattern occupies the minutes sub dial. Performed by one of Switzerland's finest artisans, several days are required to engrave a single dial, with three different engine turning machines used to build up the intricately detailed pattern.
Viewed up close, this guilloché engraving brings incredible iridescence to the dial surface as the light catches it from different angles, and emphasises the rich tonal contrast between the pink gold and the platinum 950 case. The case itself requires different techniques of machining and craftsmanship to build, and to achieve the most flawless finishes – the flanks are satin brushed, while the bezel is mirror polished. The curving lugs are made separately in traditional style, and painstakingly welded to the case.
The reverse of the watch is equally enchanting: a sapphire glass case-back reveals the flawless hand-finishing of the movement, including meticulous champfering around the individual parts, Côtes de Genève decoration and mirror-polishing of the screw-heads, all performed in-house by ANDERSEN Genève  artisans. The automatic movement is wound up by a majestically decorated rotor in 18ct pink gold hand guilloche "grains d'orge". Topped of with a small plate on the bridge where one can see the "A" ANDERSEN Logo. The plate is screwed thanks to a tiny -blued steel screw!
The movement is encircled by a ring of 21ct BlueGold, created via a unique heat treating process. To achieve BlueGold, the precious 21ct gold is mixed with iron elements and heat-treated to turn it a radiant shade of blue – a technique that, in watches, ANDERSEN Genève alone has mastered, and which results in a unique tonality for each ring. A spectrum of colors can be obtained from light blue, dark blue, brown (champagne color), purple and grey. Finally the ring is hand engraved with the number of the timepiece " X/50 ".
The watch is powered by the Frédéric Piguet 11.50 movement, an exceptionally reliable Swiss calibre. Its ultra-slim dimensions make it a perfect base to carry the jumping hours mechanism developed and assembled in-house by ANDERSEN Genève , while its two-barrel architecture ensures a long power reserve of up to 72 hours.
ANDERSEN Genève
Since 1980, ANDERSEN Genève has been creating high-end timepieces for collectors around the world. Its work combines incredible ingenuity with beautiful craftsmanship, much of it produced in limited edition series or on a bespoke basis for clients wanting something personalised, something completely unique.
Svend Andersen first achieved fame in the watch world in 1969 with his "Bottle Clock" invention – a horological take on the "ship in a bottle" concept. He went on to develop his craft in the Grand Complications Atelier at Patek Philippe, where he worked for nine years. In 1980, he began taking private commissions from discerning collectors, soon opening his own workshop in Geneva – ANDERSEN Genève was born.
Ever since, ANDERSEN Genève has been developing watches of significant complexity and beauty. In particular, it has become famous for its series of magnificent Worldtime editions; the ingenious "Montre A Tact" watches that replace a dial and hands with a pair of time reading windows in the top and side of the watch; its perpetual calendars; the "Secular Perpetual Calendar",  which requires no manual adjustment up to and beyond the year 2400; and its exceptional Jumping Hour models.
Svend Andersen is also the co-ounder of the Académie Horlogère des Créateurs Indépendents (AHCI), which represents and promotes the work of the world's finest independent watchmakers.
With two small teams working in the heart of Geneva and, since 2022 in La Chaux-de-Fonds, only a few dozen timepieces leave the ANDERSEN Genève Ateliers every year – in fact, fewer than 1,300 timepieces have been manufactured since 1980. In all that time, the Geneva Atelier has remained at the same location next to the Rhône river, where traditional watchmaking artisans have worked for centuries. As such, Svend Andersen and ANDERSEN Genève have at the heart of independent watchmaking for over four decades.
Sustainability
Every component of this timepiece is created, manufactured and assembled in Switzerland